Welcome!
Welcome to Jamie's Bookshelf, a site dedicated to helping people find the right book for them, whether it be sci-fi, mythology, biography, or other.
Take the survey below to find out what books are for you. For a more detailed result, take the quiz.
Also a book blog and sort-of fansite for a ton of book series. Enjoy our obsessions! xo Jamie & Jas :)
Powered by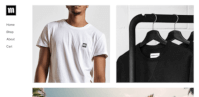 Create your own unique website with customizable templates.